The South East's newest music & arts festival has announced a new area for their August Bank Holiday festival.
Dubbed All Curious Minds, the line-up boasts the likes of Reggie Watts, Will Self, Suggs, Saul Williams and many more.
Reggie Watts is, of course, an internationally renowned vocal artist, beatboxer, musician & comedian who has wowed audiences with his improvised live performances.
English novelist, journalist, political commentator and television personality, Will Self, also heads the bill as one of the UK's most prolific writers.
And let's not forget about former Madness frontman, Suggs, who is set to discuss vertigo on the roof of Buckingham Palace, nearly blowing the closing ceremony of the Olympics, watching his underpants fall to earth on Bowie's driveway and more.
Speaking to Beat, All Curious Minds curator Linda Devlin said: "Sometimes the best experiences at a festival come from finding something beautiful that you weren't necessarily looking for, and so this programme is as much about local young poets and rising talent as it is about more established artists."
Linda goes on to say, "All Curious Minds is about extraordinary ideas, a celebration of growth and a communion through art."
Check out the full All Curious Minds line-up below: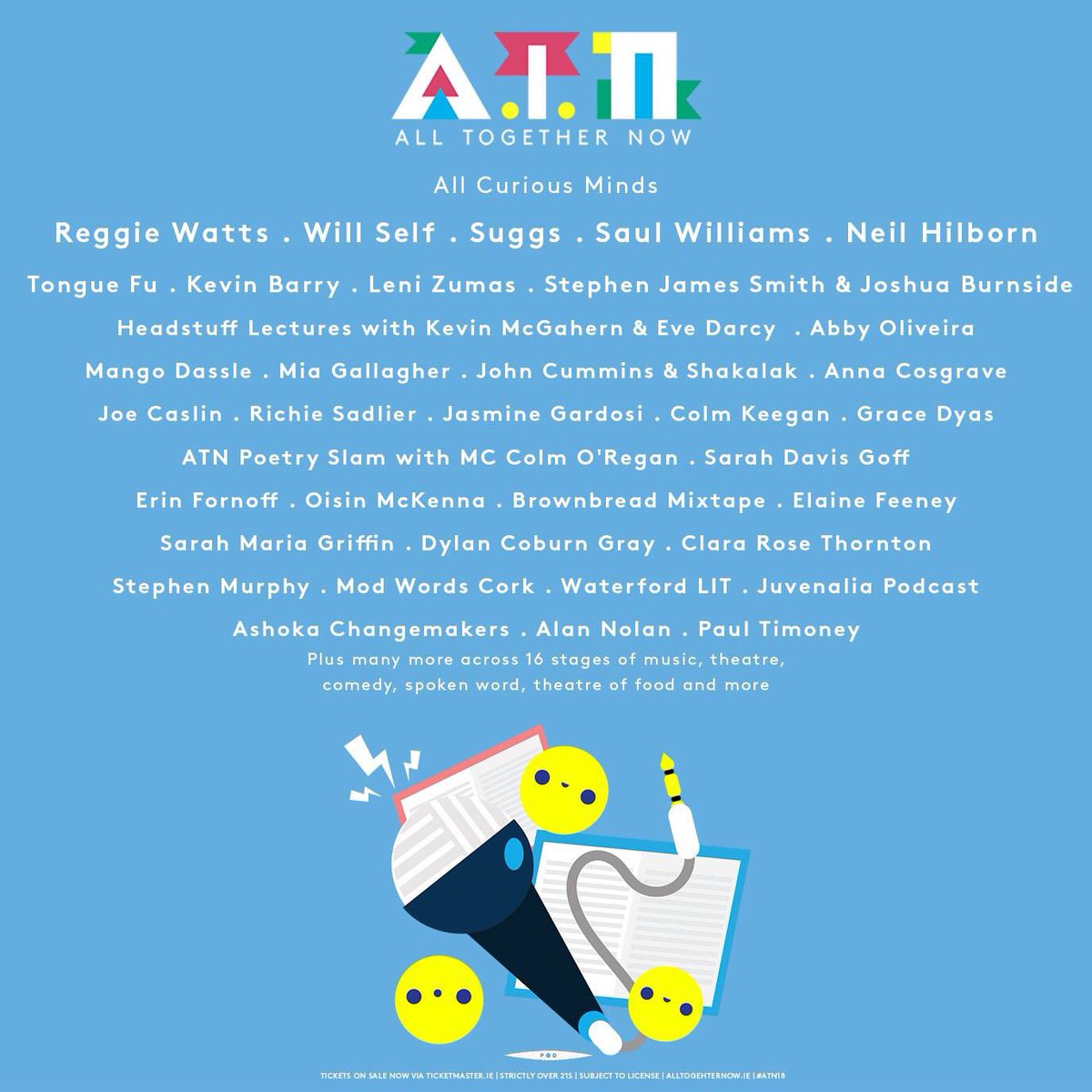 Tap here to get your hands on tickets for All Together Now
This content is brought to you by All Together Now